Planting Services
Our planting services are available for everyone who purchases Trees and Shrubs. We will also arrange plants in new or custom containers to ensure they have the proper nutrition and room for growth. Is your house plant too large for its pot? We can handle that too!
Want some DIY help with planting? We have a guide for that! Click below for our Guide to Planting Trees, Shrubs & Plants.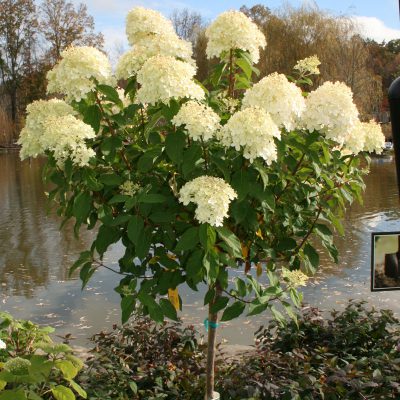 Select & purchase your plants  ·  Schedule the date of your planting  ·  Our trained installers will take care of the rest!
Once you have paid for your purchase, we will provide you with small numbered flags to take with you. Just place the flags in the ground where you want your new plants to be installed. Our planting crew will arrive with your new plants and install them properly exactly where you have placed the flags.
Installation costs 2x the price of the plant being purchased with a minimum cost of $1,000 of plant material and $2,000 in labor. This price includes local delivery, labor, any soil and mulch needed for the job and our 2 year—100% Guarantee. There may be a delivery surcharge for areas outside our local vicinity.
* This is a basic planting service, not a landscaping service. Our planting staff will not trim existing plants, adjust irrigation systems or perform any other maintenance/landscape functions. If you would like existing plants removed, there will be an additional fee for that service. The Farm is not liable for any privately installed underground services.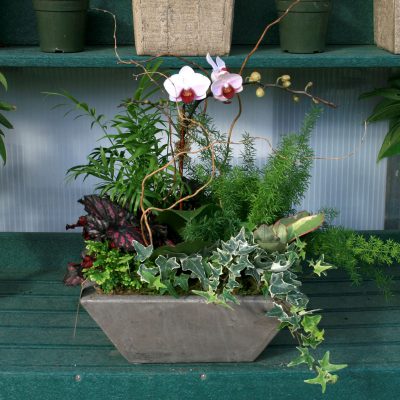 Custom Containers
Bring in your custom containers and we will fill them for you! We will help you chose flowers and plants to fit your taste, or you can just give us a color scheme and we will customize it for you. We will first determine how much sun your containers will get and whether or not deer are a problem. Costs vary depending on the plants you choose, container size, labor and time. We will discuss your budget with you prior to getting started.
Re-potting
Is your houseplant growing out of its pot, falling over or starting to look sad? It might be time to upgrade its container. Bring in your houseplant, and we will help you find the right pot for the job OR if you already have the pot, we will be happy to transfer it over for you. Costs vary depending on the size of the plant, container, soil/fertilizer needed, labor and time.