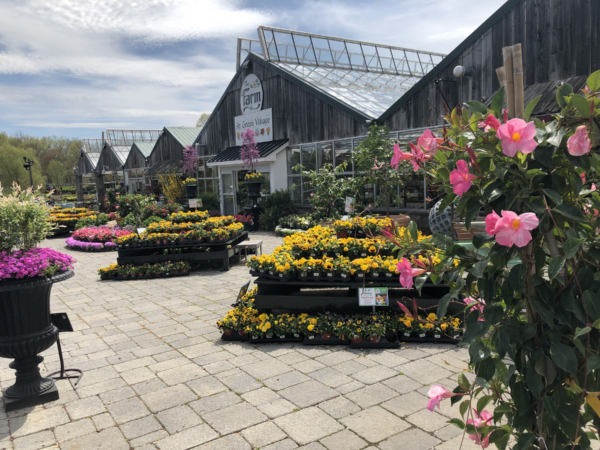 To Our Customers:
Spring is only around the corner and we are looking forward to celebrating it with you. In the meantime, we are doing our best to make the right decisions for our customers and our employees in light of the recent health crisis.
We are staying open and, if you are comfortable, would love for you to visit our open-air greenhouse and property. In addition to getting much needed fresh air here, we are practicing social distancing, meaning our employees and customers are to remain at least 6ft apart. In addition to social distancing:
We have distanced our cash registers 12ft apart to accommodate this new protocol
Contactless credit card payment methods, including Apple Pay and Google Pay, are also available for your convenience
We are enforcing some best health practices, including

wearing gloves
increased handwashing
wiping down surfaces
If you would like to stay home, but still shop with us, we will be taking phone and email orders. Please feel free to reach out to us at 973-377-8703 or info@thefarmgv.com. When emailing, a staff member will reach out over the phone to confirm your order and take payment. In addition to alternative shopping, we are still offering delivery and now starting curbside pick-up. We will set up a spot for you to pull in, your items will be on a cart, and you can load up your purchase.
We appreciate your patience and understanding while we continue to navigate our business during this time. Our social media (Instagram & Facebook) accounts and our website are the best ways to monitor our hours and we encourage you to communicate with us if you have any concerns or questions regarding our business.
Best (Healthy) Wishes,
The Farm at Green Village