The Largest Selection.
The Highest Quality.
The Farm at Green Village is the New Jersey/New York metropolitan area's premier nursery and garden center.  Our selection of plants is unparalleled.  Our 30,000 square foot glass greenhouse is packed with thousands of houseplants and everything you and your garden want and need to keep it happy and healthy.
Don't Miss Out on Farm Favorites!
Looking for Something Else?
It is our desire to help bring life to your garden and your home. Our experts can research any special requests you may have and possibly order them in for you if you cannot find what you are looking for at our 30+ acre garden center.
We Deliver
Let us help you transport your plants to your home. We will load up your order and deliver it to your doorstep in a safe and timely manner. No matter the size of your purchase, we have a vehicle for the delivery.
We Plant
Not only are we happy to help you choose trees and shrubs for your landscape, we can even plant them for you. All you do is select and purchase the trees and shrubs you want, schedule the date of your planting and our trained installers will do the rest – you don't even have to be home!
We Teach
Find the information needed to keep your new plant healthy and happy for years to come. Research plants that may interest you and how to care for them. Our Gardening Tips blog is full of information to keep your thumb green.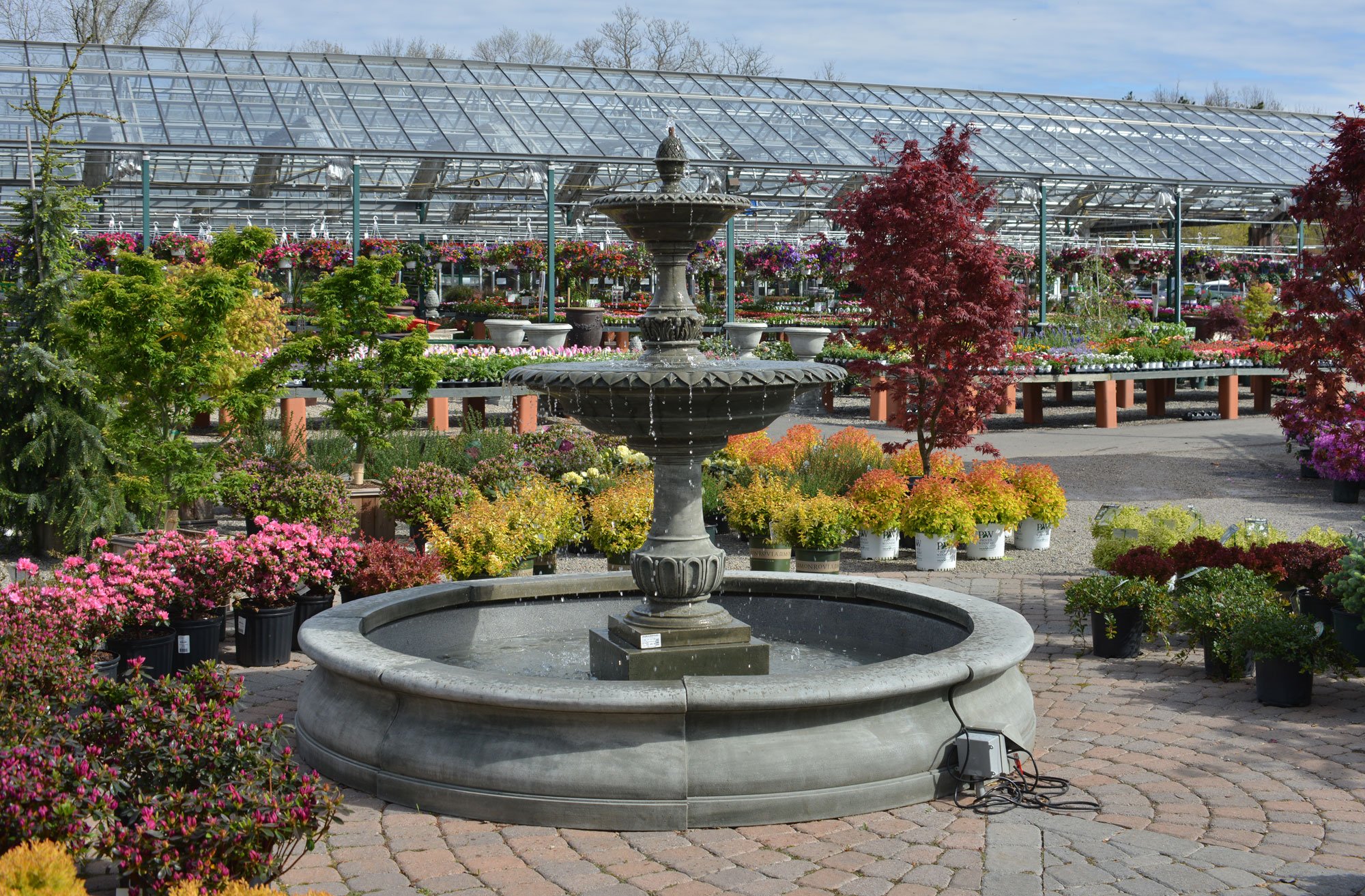 Deck Out Your Garden with Fabulous Accents!
Find soil, grass seed, gifts and more in our Garden Supply Center.