With over 30 acres of trees, shrubs, perennials and annuals, The Farm at Green Village is the New Jersey/New York metro area's premier nursery and garden center.  Our selection of plants is unparalleled.  Our 30,000 square foot glass greenhouse is packed with thousands of houseplants and everything you and your garden want and need to keep it happy and healthy.  In addition, we have an extensive line of garden accents to beautify both your home and garden.  Simply put, The Farm at Green Village is this region's complete gardener's destination.
Bring in photos of your garden or landscaping and our landscape specialists will help you resolve any garden problems you might have. You can also email us your photos or concerns.  If it's just a day of fun in the sun and inspiration you need, come and stroll our grounds — visit with our peacocks, or relax by our koi pond.
Our customers and friends come from far and wide.  In addition to servicing local areas such as Madison, Chatham, and New Vernon, we also have customers from Livingston, Jersey City, the Oranges, Westfield, Montclair, Staten Island, and Manhattan.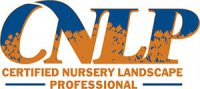 Knowledgeable Staff
WHAT IS A CNLP?
Certified Nursery Landscape Professional
Extensive on-the-job experience
Trained in a wide range of subjects including plants, pests & diseases, weeds & weed control, soils, fertilizer, pruning & much more
Education is ongoing for these distinguished professionals
Two Certified Nursery Landscape Professionals on Staff
David Brill (President) and Bryan Zabriskie (Nursery Manager) are both certified.
When you consult with a CNLP, you are receiving advice and help from a true professional. You can be confident that a CNLP is there to help you with their specialized skills that can make your yard and garden a true pleasure.
It's All About Our Customers
Our customers are our greatest asset. The Farm at Green Village could not have grown to this size without you, our amazing customers! Because we'd like to thank you for being a customer of The Farm at Green Village, we have a

rewards program

and a customer satisfaction guarantee. Learn more about these and other services we provide our customers on our "Customer Services" page.
The Farm at Green Village is a Member Of