NOTICE: The Farm does not sell mulch or soil by the yard or in bulk. We will place all orders neatly on driveway upon delivery.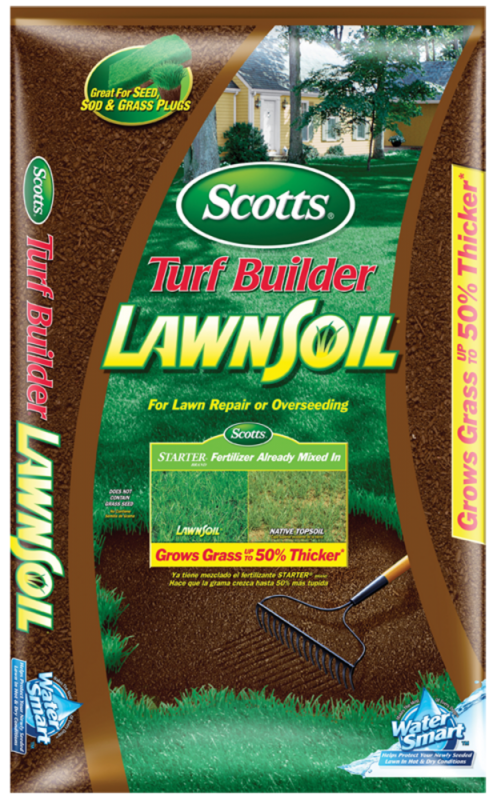 1 CF TURFBUILDER LAWN SOIL
Grows grass up to 50% thicker* than native soil—guaranteed
Contains Scotts® Starter® Brand Fertilizer and Water Smart™ to provide essential nutrients for early grass development and a strong root system
Great for all seeding, sod and plug projects
Contains a blend of rich, composted materials to create an excellent seed-growing environment
For optimal results, use with Scotts® Turf Builder® Grass Seed
Disclaimer: *Tests prove Scotts® Turf Builder® LawnSoil™ grows grass up to 50% thicker compared to native topsoil.