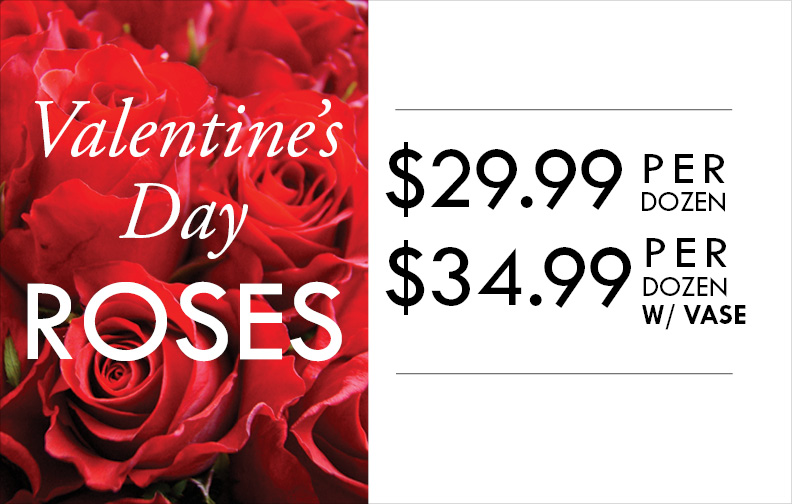 $29.99 per dozen roses – no vase | $34.99 per dozen roses – with vase
$10 Delivery for Valentine's Day Roses and/or Houseplants to the following areas on Friday, February 14, 2020:
Green Village, NJ / Summit, NJ / Chatham, NJ / Madison, NJ
To be delivered between the hours of 9:30 am and 4:30 pm
*Offer valid for Valentine's Day dozen red roses, with or without vase, and/or houseplants. Offer not valid without purchase. Offer does not replace other delivery charges on non-approved items. Offer ends February 14, 2020, at 4:30 pm EST. Offer cannot be applied after the offer date ends. Please call for more details.