Indoor plants are a great addition to any space. Here at The Farm at Green Village we have a whole greenhouse full of greenery that would be perfect in your home. But what plant goes best in what room? We have compiled a list of the best plants for each room in your home.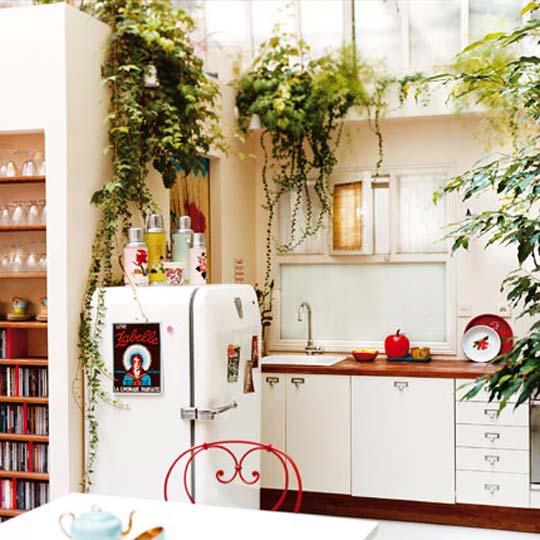 https://www.apartmenttherapy.com/look-ivy-in-the-kitchen-52987
KITCHEN INDOOR PLANTS
ENGLISH IVY (Hedera Helix)

Great at cleaning the air in your kitchen, careful around cats and dogs

ALOE VERA

(Aloe Barbadensis Mille)

Can be used for little cuts and burns on skin, known as "plant of immortality," need we say more?

CAST IRON PLANT (Aspidistra Elatior)

Hassle free: can be kept in low light, extreme and/or fluctuating heat, infrequent watering

WHITE JASMINE (Jasminum Polyanthum)

A great indoor plant, especially in winter months

ALUMINUM PLANT (Pilea Cadierei)

Keep in hanging basket & keep away from hot or cold drafts

SPIDER PLANT (Chlorophytum Comosum)

Air purifying & will survive in a variety of environments

CHINESE EVERGREEN (Aglaonema)

Doesn't require pruning & adaptable for dry, low light conditions

AFRICAN SPEAR (Sansevieria Cyclindrica)

Doesn't require much attention, in a word "foolproof"

POLKA DOT PLANT (Hypoestes Phyllostachya)

Purple, scarlet, lavender, and white speckled leaves

AIR PLANT (Tillandsia)

Performs best in indirect but bright light, winter helps flowering

HERBS Honorable mention

A full circle kitchen plant! Grow in kitchen, use in cooking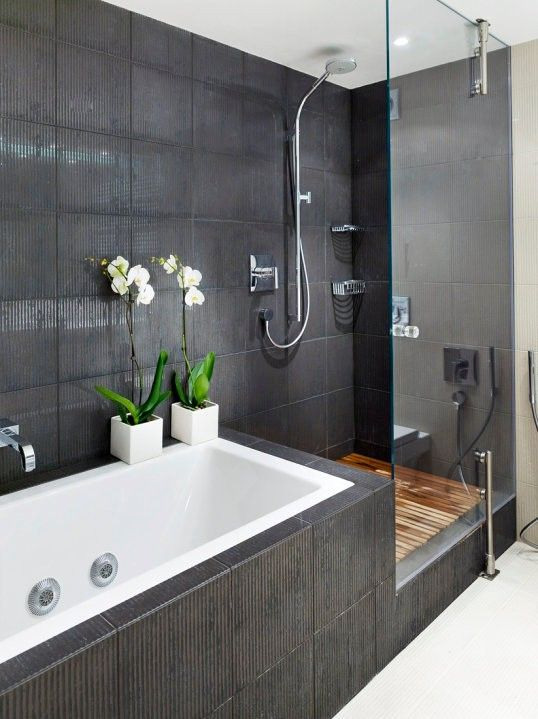 http://theredclay.com/modest-bath-and-shower/impressive-bath-and-shower-on-bathroom-in-id-es-d-co-pour-une-salle-de-bain-grise-interior-orchid-size-538×719/
BATHROOM INDOOR PLANTS
ORCHIDS

Ideal for bathrooms that don't get too cold

ALOE VERA

Thrives in indirect bright light

ASPARAGUS FERN

A spot by the window is best

BROMELIADS

Love the humidity of a bathroom

CHINESE EVERGREEN

(Agalaonema)

Love humidity, low or indirect sunlight is best

CROTON (Codiaeum)

Love bright, indirect light & lots of moisture

CYCLAMEN

Bright light, especially in winter & they love moisture

DUMB CANE

(Dieffenbachia)

Thrive with minimal care, need more light during winter and limited light in summer

FERNS

Love humidity & do well with temperature fluctuations

PHILODENDRON

Truly tropical plant, need bright but indirect light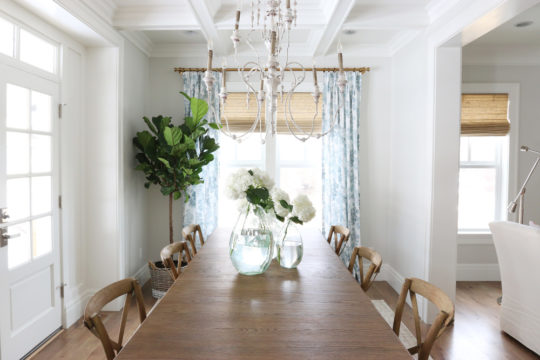 https://www.studio-mcgee.com/studioblog/2015/2/11/the-midway-house-dining-room?rq=fig
DINING ROOM INDOOR PLANTS
FIDDLE LEAF FIG (Ficus lyrata)

Easily adapts to new conditions, needs bright-indirect light

BAMBOO (Bambuseae)

Fast growing, keep away from extreme heat and cold

KENTIA PALM (Howea forsteriana)

Well suited for container growing, does well with indirect light, close to a window

SNAKE PLANT (Sansevieria trifasciata)

Straightforward in terms of care, can survive low light levels

AFRICAN SPEAR PLANT

 (Sansevieria cyclindrica)

"Foolproof" / doesn't require much attention

CACTUS PLANTS or SUCCULENTS

With a variety of shapes, sizes, and green hues they are perfect to add to decor

BIRD OF PARADISE 

(Paradisaeidae)

Attractive ornamental flower, blooming will continue over time

BEGONIA

Can handle low or indirect light, keep away from cold

CAST IRON PLANT (Aspidistra elatior)

Hassle free: can be kept in low light, extreme and fluctuating heat, infrequent watering

DRAGON TREE (Dracaena marginata)

Good for low-light areas, careful around cats & dogs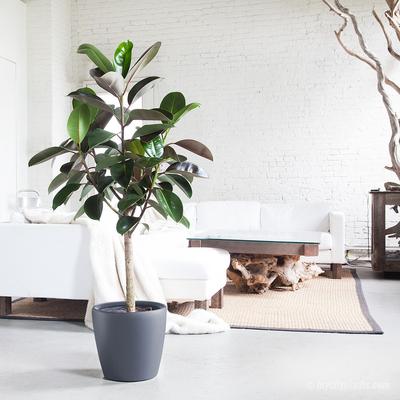 LIVING ROOM INDOOR PLANTS
RUBBER TREE (Hevea brasiliensis)

Various lighting – low light to full sun

PHILODENDRON

Bright to low, indirect light, water weekly

BEGONIA
CACTUS PLANTS or SUCCULENTS

Water monthly, or whenever starts to shrivel

WILD BANANA (Strelitzia nicolai)

Needs full sun, but semi-frost tolerant & medium watering needs

FICUS (Ficus benjamina)

Enjoy bright indirect, or filtered light

ZZ PLANT (Zamioculcas)

Very little effort to care for, perfect for someone with a brown thumb!

MADAGASCAR DRAGON TREE (Dracaena marginata)

Many variations in leaf sizes, leaf colors and different trunk types, making it the perfect focal point for the living room!

MAIDENHAIR FERN (Adiantum)

Thrives with indirect morning or afternoon sun, no drafts, and needs some humidity to flourish

UMBRELLA PLANT (Schefflera actinophylla)

Needs indirect, bright light and thorough watering after letting soil dry out
With this comprehensive list of indoor plants, appropriate for all rooms at home, we are confident that you will find something you love.
Want to know more about the plants listed here? We have experts! Our team, here at The Farm at Green Village, is more than qualified to answer questions and help pick the perfect plant to help create your indoor paradise.